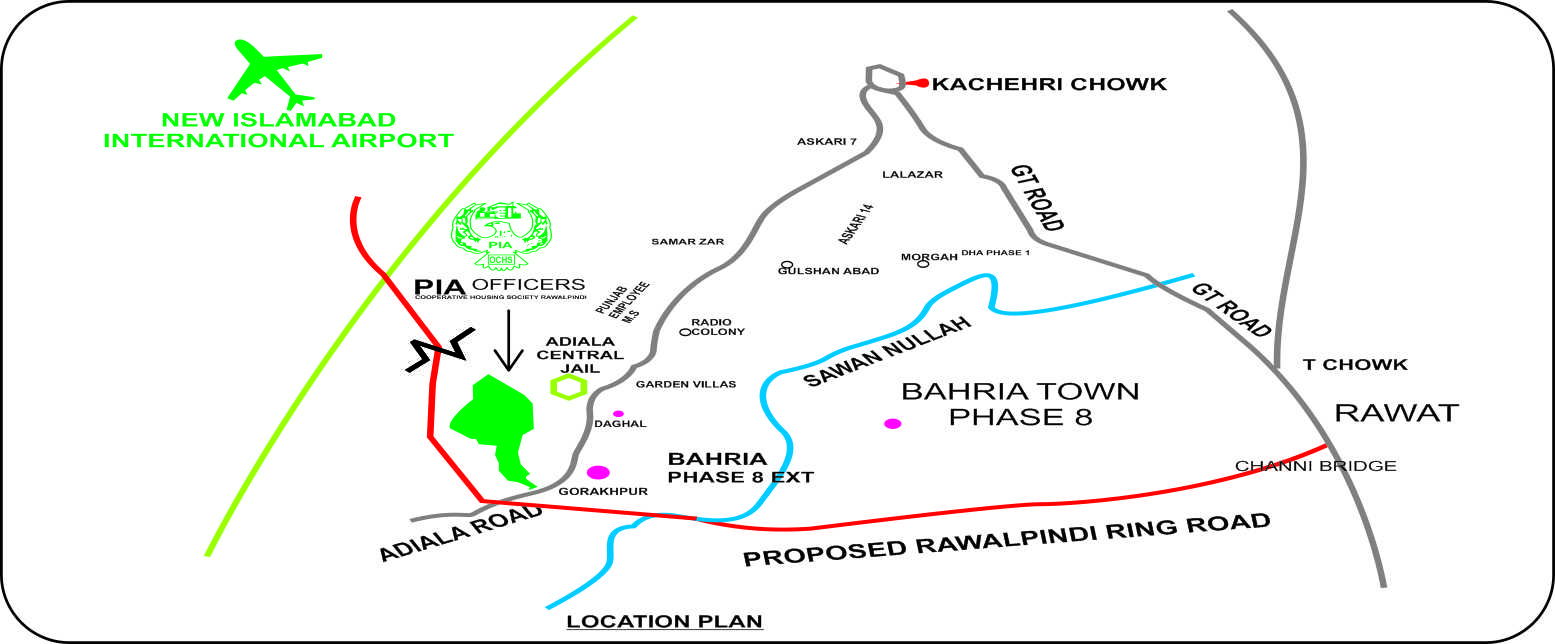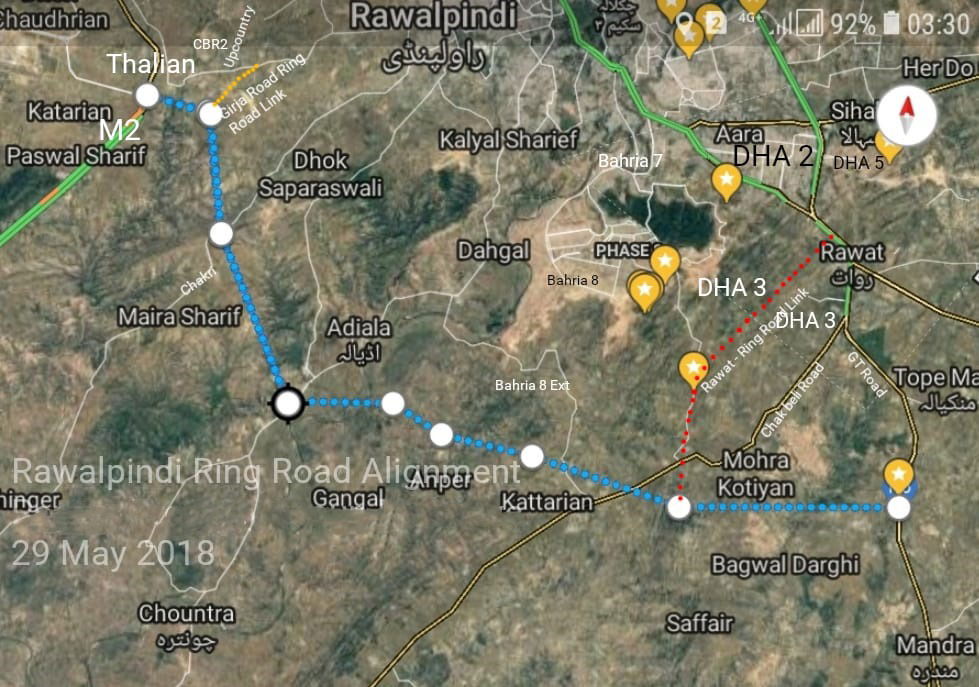 This is the key feature of PIAOCHS; that ring road will give nearby access to the PIA Officers COOPERATIVE Housing Society.
It will create ease for the residents of PIA Officers Cooperative Housing Society & give boost in profit to the investor of PIAOCHS.
Don't forget the development of Lahore ring road that how it gives the value to the surrounding land; same will happen in ring road, Rawalpindi and PIA housing society is the only society in Rawalpindi which is close to Ring Road.